Practical Tips For An Efficient Roofing Project

Roofing projects require proper planning and the right execution to ensure safe and successful results. That's why you need to be keen on the details, including the timeline, resources, budget, and other important aspects to complete the project. This article will give you some practical tips for an efficient roofing project.
Roofing is one of the most popular home improvement projects in Tampa, Florida. That's because Tampa's subtropical climate makes a quality roof absolutely essential.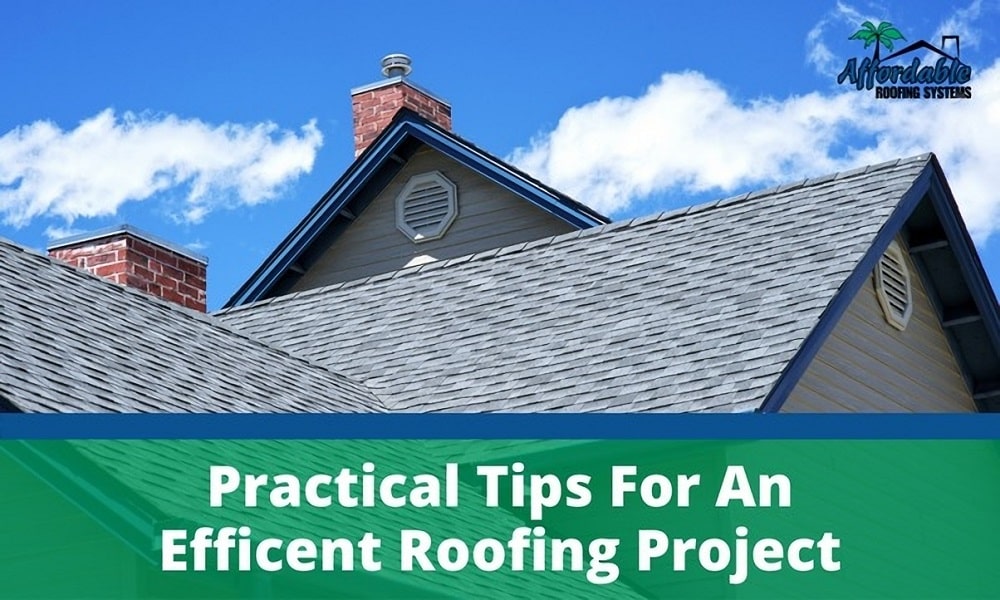 Keep in mind that hiring the right roofing contractor in Tampa Bay plays a vital role. A reputable Tampa roofer should clearly communicate with you about the plan of execution. What are the recommended roofing materials? How long will it take to finish the project? Is the project labor intensive? These are some of the things they should explain to you. Select a contractor that is willing to answer all your questions and provides you with an understanding of what you will be getting for your money.
For a smooth and efficient roofing project, feel free to follow these tips below:
Tip #1: Set Clear Objectives
It can be difficult to start a roofing project without clear objectives. Be specific with what you are aiming for. Know your priorities. In addition to aesthetics, you should also consider functionality and maintenance. Do your research. While you do not have to understand the technical aspects of roofing, knowing the basics will help you make informed decisions. Once the new roof is installed, it's too late to make changes.
Inspect your home or property and list the things you want to change or upgrade. Having a checklist makes it easier to track the progress of your roofing project and not overlook the important tasks.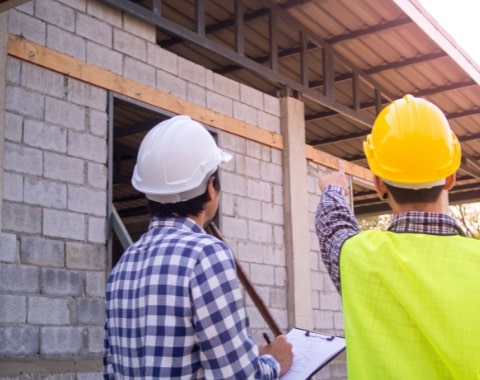 Tip #2: Hire The Right Roofer
Once you have clear objectives, it's time to look for reputable Tampa roofing contractors. Be sure that they have been in business locally for 5 or more years. Double-check their profile, insurance and credentials. Ask for referrals and browse through their previous roofing jobs so you can gauge the quality of their services. Another thing to consider is their client ratings. You can also join forums or ask your family and friends for referrals.
Affordable Roofing Systems is one of the leading roofing companies in Tampa, Florida. We provide complete roofing solutions for both residential and commercial properties. Our team of roofing professionals can evaluate your desired roofing system and walk you through the entire process. Our proven track record in the roofing industry speaks volumes. Customers know they can rely on our exceptional work!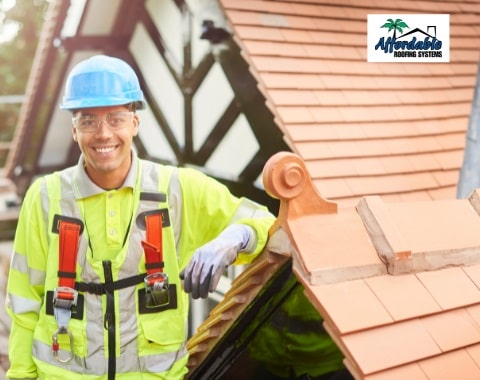 Tip #3: Choose Quality Roofing Materials
With Tampa's unique climate, it is advisable to opt for quality roofing materials. Your roofer should discuss your best options for your home or business property. Always choose a roofing system by one manufacturer. This will avoid finger pointing should a problem arise. For residential roofing, recommended materials include metal, asphalt shingles, concrete tiles and standing seam metal. On the other hand, roofers in Tampa recommend metal and TPO membrane for commercial properties.
Here at Affordable Roofing, we use only the highest quality materials and install them based on the manufacturer's specifications. We also provide comprehensive warranties up to 50 years!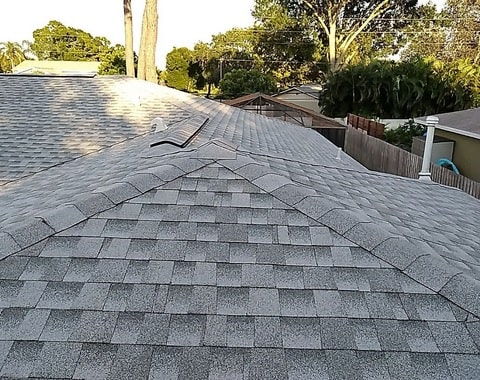 Photo from one of Affordable Roofing Systems residential roofing projects in St. Petersburg, Florida.
Tip #4: Adhere To Building Codes
Another thing you should consider is the local building code. Be sure to comply with their requirements. You can check this website to learn more about Tampa's residential roofing building codes. A licensed roofing contractor with experience in the area will be knowledgeable about Tampa's roofing codes. They should ensure that your roofing project does not violate any code to avoid discrepancies in the future.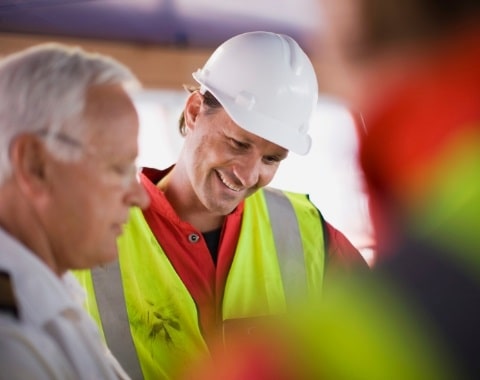 Following these tips will help you accomplish your goals. If you are still looking for a Tampa roofing contractor you can trust, Affordable Roofing Systems is your best bet! Get a free estimate now!