Roof Repair or Replacement? Making an informed decision
When you notice signs of roof damage, it can be difficult to determine whether you need roof repairs or a complete roof replacement. This blog post provides some expert roofing advice to help you make a more informed decision.
When Do you Need Roof Repair?
Water leaks or localized damage do not necessarily require homeowners to replace the entire roof; often, a permanent repair can address the problem very effectively. You can assess your own roof to get a better idea of your situation using the guidelines below. Then, consult a licensed roofing contractor for a more thorough professional assessment. Repairs work best for the following types of problems:
A first or second leak.
If this is the first or second leak you have, chances are that the damage is not widespread and that most of your roof is still sound. Damage caused by minor weather events, clogged gutters, or loose flashing can usually be repaired successfully. However, if you have a recurring problem you may have larger underlying issues with your roofing system.
The damage is limited to an easily identifiable area.
The more visible and limited the damage is, the better the chances of a successful repair without encountering any surprise hidden damage. For example, if you can clearly see water spots on a small area of your ceiling or you notice a few shingles are damaged, this is usually repairable.
The roof is not too old.
When the roof has much of its manufacturer-specified life ahead of it, repairs are usually the more logical option. If it's at the end of it's usable life, then replacement would be more cost effective.
The damage is mostly cosmetic.
Damage that does not interfere with the functionality of your roof is usually repairable. Dings or scratches can be restored or the damaged section can be replaced without the need for a full roof replacement.
When Do you Need to Replace your Roof?
When repairs cannot address the problem in a permanent and satisfactory manner, a full roof replacement may make more sense. Although a new roof is more expensive than roof repairs, it may be more cost-effective than continuing to spend money constantly repairing a faulty old roof. Here are some signs telling you that you need a new roof:
The most recent leak is the latest of many recent leaks.
While leaks do not usually require replacing your roof, constant leaks even after repairs may tell you otherwise. Consider replacing your old roof when you keep dealing with roof leaks. This is usually common for old roofs with asphalt shingles and wood shingles.The leaks will become more frequent and more costly as time goes on.
There is damage to multiple areas or rooms.
If you see damage in multiple areas or notice water stains in different rooms, this may be a sign of a weak or deteriorating roof foundation.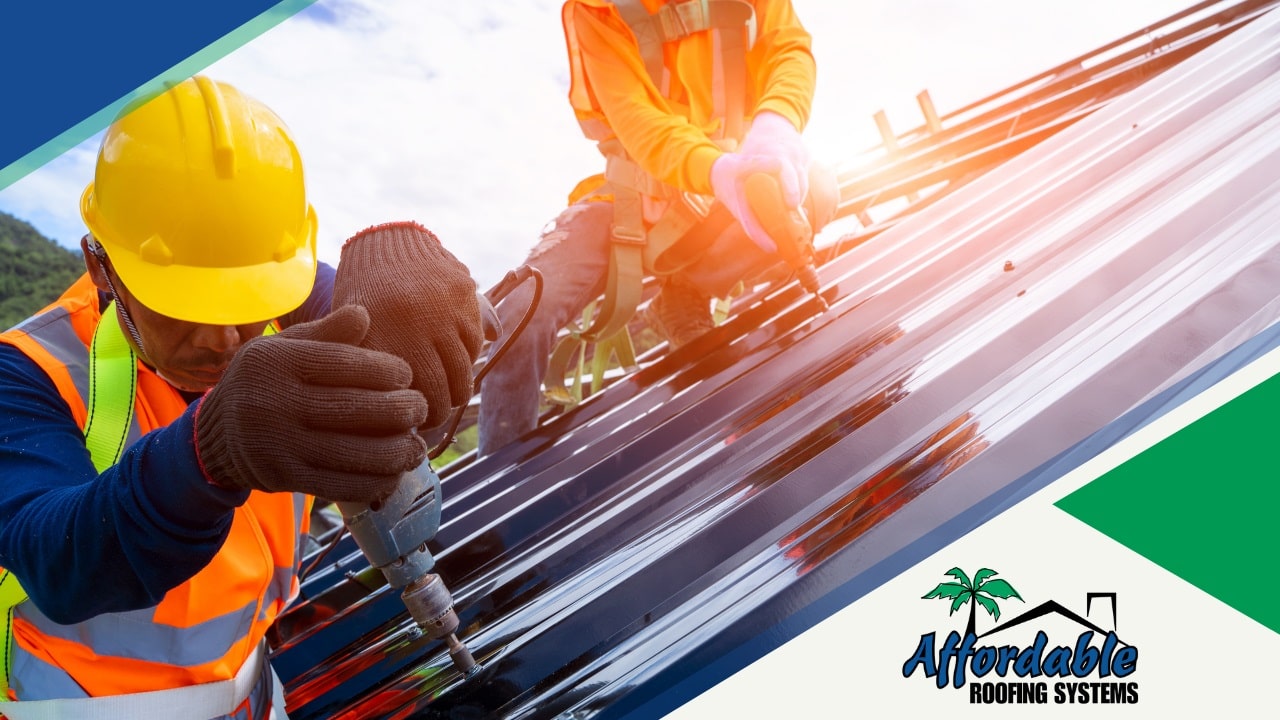 Your roof sustained severe storm damage.
A few damaged shingles can be repaired, but damage due to high winds may compromise the roof structure. After severe weather, have your property inspected by professional roofing experts to assess the damage.
Many shingles have curling corners and don't seem to be lying flat.
Curled shingles are another sign that you need to replace the roof. Moisture is one of the common causes of this roofing problem. Unwanted moisture can cause your roof deck to shift, which can also lead to buckling shingles. Professional roofers usually recommend replacing the entire roof when this happens.
The roof is old.
If you are experiencing problems with a roof that has reached 80-85% of its manufacturer-specified life span, it may make more sense to invest in replacing the roof.
You want to add value to your home.
Getting a new roof can instantly add curb appeal and value to your home. As long as you choose the right new roofing materials, you can boost your home's overall design, appearance, and value. It may also reduce your home owners insurance cost.
Factors to Consider Before Replacing a Roof
The age of the roof. The lifespan of the roof depends on the materials used. For example, asphalt roofs can last an average of 18 years. On the other hand, well-maintained maintained metal roofs can last up to 50 years or even more. If you notice your neighbors getting roof replacement services, then this could be a sign that you need a roof replacement.
The extent of the roof damage. It's important to assess the extent of the roof damage to determine the best solution for your property. For major structural damage, it is imperative to replace the roof as soon as possible.
Geographical Area. Another factor to consider when installing a roof is your location or geographical area. In Tampa, Florida, you might want to consider installing a metal roof or asphalt shingles.
Top Reasons for Roof Replacement
Replacing your old roof can provide you with numerous benefits.
Revitalize your home's look and appeal. No one wants to have the shabbiest roof in the neighborhood. A new roof gives your house an instant and highly visible upgrade, particularly when you choose high-quality materials that are on-trend.
Increase your home's value. A new roof adds curb appeal and factors into an appraiser's valuation of your home. If you plan to sell, replacing the roof will strengthen your negotiating position.
Improve home energy efficiency. An older roofing system may be costing you money on your monthly energy bill. More reflective, better insulating roofing materials can cut your energy costs significantly.
Advantages of Hiring Affordable Roofing System for your Roof Repair or Roof Replacement Project
Choosing Affordable Roofing Systems as your roofing contractor provides peace of mind. We are a fully licensed and insured roofing company with over 15 years of experience serving Tampa, Florida.
Our team only uses quality materials from top roofing manufacturers like GAF, Owens Corning, Drexel Metals and Varitile. We also offer comprehensive warranties and flexible payment options. Call us now at (813) 542-8462 to get a free estimate!