Routine Maintenance Tips for TPO Roofs in Tampa
TPO roofing systems are known for their functionality, energy efficiency, and durability. That's why TPO roofs are the most recommended commercial roofing systems in Florida. Of course, even the most durable roofs require proper maintenance.
Today, we're discussing TPO roofing systems. We'll explain how they work, discuss some of the advantages of TPO roofing membranes, and give you some maintenance tips to prolong the lifespan of your TPO roof. Read on.
[Read this to learn more about different types of commercial roofing.]
What is TPO Roofing?
TPO or thermoplastic polyolefin is a single-ply reflective roofing system. While TPO roofing is usually installed in commercial buildings, you can also see this roofing type in some residential properties.
TPO is ideal for buildings with flat roofs. It is also a good option for homes with a low-slope dormer over a bedroom. You can also install it for non-living spaces like storage areas, a covered patio, or a garage.
Advantages of TPO Roofing System
Cost-Effective & Practical
TPO is more cost effective than ethylene-propylene monomer (EPDM) even though it is more durable and longer-lasting. And because of its reflective system, TPO is also one of the most energy-efficient roofing options, making it a practical choice.
TPO is one of the most durable commercial roofs. It can resist UV exposure, tears, punctures, dirt, and mold growth. Additionally, TPO roofing has the most flexibility in single-layer or single-ply roofing membranes. A properly installed and well-maintained TPO roof can last up to 20 years.
TPO is lightweight, making it easier to maneuver and install. The installation process is much easier compared to other roofing materials. And since it is easier to install, labor costs are typically lower.
Versatility & Adaptability
In the past, there were only limited colors of TPO roof membrane. Today, there are several reflective color options to choose from, making it easier to match the overall design of your property.
Maintenance and TPO Cleaning Tips
To keep your TPO roof in good condition and avoid further roof problems, follow these routine maintenance tips:
Trim nearby trees and bushes.
Be sure to trim trees and bushes overhanging the roof to prevent damage. Watch out for sharp branches that can potentially hit the roof or anyone on the property. The heavy impact of sharp tree branches can strip off layers of TPO membranes. Regular trimming also prevents debris buildup on the gutters or downspouts.
Remove dirt and other types of debris.
It is important to remove dirt and other unwanted debris from the roof. When cleaning TPO roofs, watch out for low curbs, base flashing and other critical areas where water can enter. Be sure to use a water hose or low-pressure washer to avoid damage. Do not use a high-pressure washer to clean your TPO roof, as this can damage the membrane and void your warranty. You can also add a non-abrasive detergent as a cleaning solution when rinsing off debris from the roof.
[Watch this video to learn more about moss removal.]
In addition to manually removing debris and washing with a hose and mild cleaning solutions, you can also use a long-handled brush or a floor broom with soft bristles when cleaning a TPO roof. Regular cleaning and proper maintenance can prevent harmful contaminants from accumulating on your roof. In addition to prolonging the lifespan of your TPO system, this can also make the roof more energy efficient.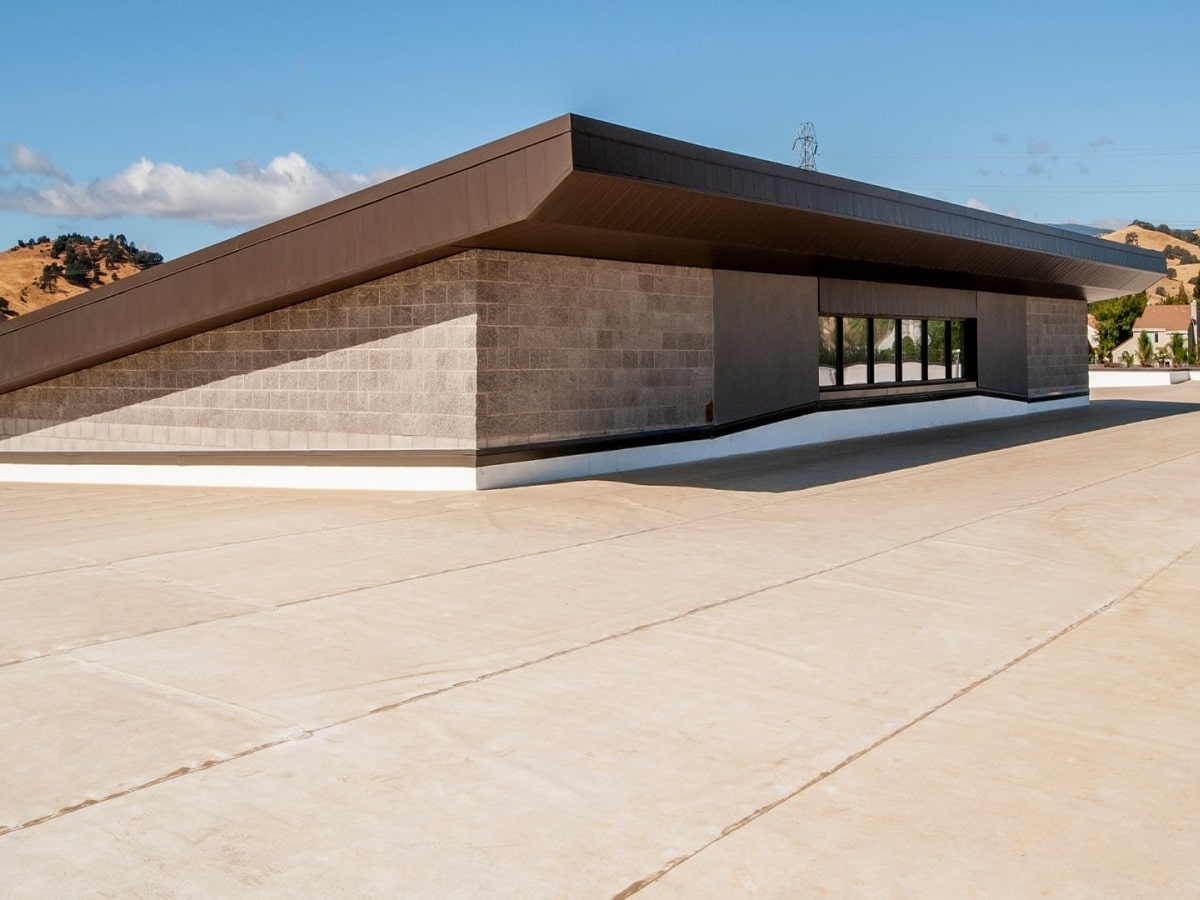 Clean gutters.
Clogged gutters can cause several commercial roofing problems. That's why you should clean downspouts and roof gutters regularly. Be sure to use protective gloves to manually remove debris from the gutters. You can also use a plastic scoop to remove gunk from the roof gutters. After cleaning the gutters, you can use a water hose to flush the gutters and downspouts and clear out any remaining debris.
Inspect and repair flashing.
If you're an avid handyman, you can try repairing minor damages like small holes or corroded spots in the flashing. One way to repair these issues is to use a TPO patch kit to patch those holes. However, we still recommend hiring a professional to ensure safe and successful repairs and not void your warranty.
Follow safety precautions and comply with all state and local requirements.
Slip and fall accidents are common when doing roof work. That's why it's important to always follow safety precautions. Wear proper clothing and safety gear like protective eyewear and a helmet. If the roof is too high, consider wearing a safety harness. Additionally, don't forget to check the ladder and place it in a safe area before going up the roof. TPO is so reflective that it is recommended that you wear neckwear, long sleeve tees, long pants and sunglasses, to prevent sunburn.
Before you start your DIY commercial roof maintenance routine, take time to check the city ordinance and state laws. While you don't necessarily need a permit to clean your roof, it is still advisable to contact the City of Tampa Municipal Office to ensure you are not violating any regulations or codes.
The City of Tampa website provides more information about local codes. Working with a local roofing contractor can ensure you comply with the rules and regulations.
Apply Protective Coatings
TPO roofs can be protected from heat and the elements by applying protective coatings. White coatings are highly reflective, providing energy savings by keeping your roof cooler. In addition, a protective coating can prevent chalking, surface cracks, and pinholes, prolonging the life of your TPO roof. Make sure you check with the manufacturer, so your work does not void your warranty.
Benefits of monthly routine maintenance.
Regular roofing maintenance can prevent costly repairs and prolong the lifespan of your TPO roof. Other benefits of regular maintenance include:
Boost property value
Detect roof problems early
Improve energy efficiency
Compliance with warranty terms
For your safety and peace of mind, hire a licensed roofing contractor to get your roof inspected.
[Watch this to learn more about proper roof maintenance and its benefits to your roof.]
Call Affordable Roofing Systems for TPO roof maintenance and repairs!
Affordable Roofing Systems is an award-winning roofing company in Tampa Bay. We provide complete roofing services for both residential and commercial properties. Our roofing services include roof repairs, roof replacement, installation, and roof evaluations. Call us now at (813) 542-8462 to get a free estimate!