Common Roof Problems in The Tampa Bay Area

Understanding common roof problems can help you make more informed decisions. Every step is vital to your roofing system, from choosing the materials to installation and proper maintenance.
Keep in mind that location is also a significant factor when it comes to roofing. And with Tampa's subtropical climate, it is advisable to do your research and consult an experienced roofer in your area. Here are some of the most common roof problems you may encounter in Tampa, Florida:
1. Mold or Fungi Growth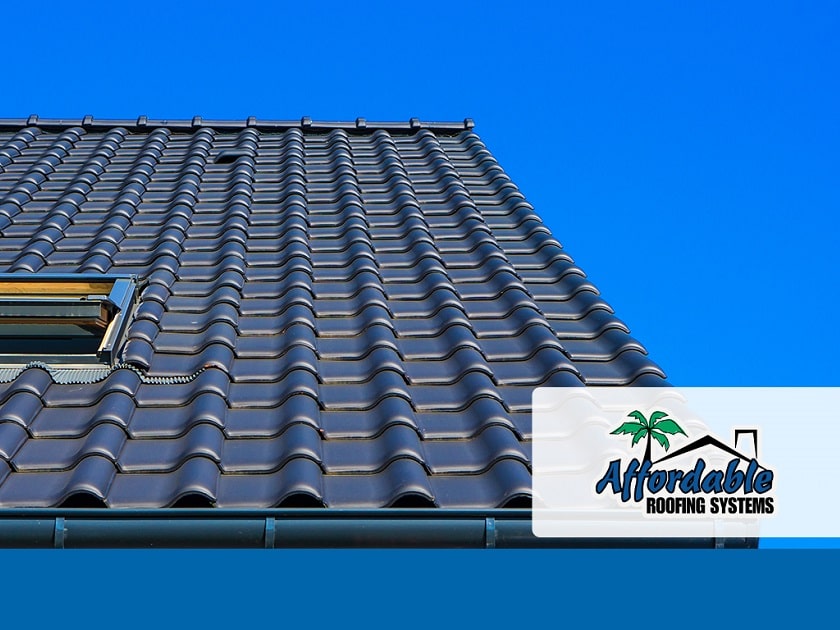 Mold or algae growth is one of the most common roofing problems among Tampa residents. This problem is more common on asphalt shingles. If not addressed, fungi infestation can affect the overall structure of your roofing system. Keep in mind that mold or fungi growth also imposes health hazards. So, be sure to contact your local Tampa roofer to prevent more significant problems.
Here at Affordable Roofing Systems, our Tampa Bay roofing professionals can locate areas that are vulnerable to mold and fungi infestation. Our team will also address these areas accordingly.
2. Leaks
A leaky roof is also a common roofing problem among Tampa homeowners, especially during the rainy season (May to October). Water leaks can also lead to structural issues.
Potential Signs Of Roof Leaks
Water stains on walls and ceilings
Spots on exterior walls
Wet roof decking
Possible Causes Of Roof Leaks
Holes
Missing or damaged shingles
Clogged gutters
Old age
Damaged flashings
Rope slope issues
Poor roof installation
Attic condensation
Roof debris
Storm Damage
Hurricanes and strong winds are common in Tampa Bay since it is located near the gulf coast. There have been about a dozen hail damage reports in Florida, as well. Severe weather conditions like these can cause significant damages to your roofing system.
Affordable Roofing Systems provides storm damage restoration and emergency repairs to address your damaged roof immediately. Our Tampa roofing team is always ready to serve!
A Few Reminders When Dealing With A Damaged Roof
As much as possible, do not repair your roof by yourself
Avoid electrical wirings
Address water containment
Contact Affordable Roofing Systems!
If you are dealing with any of these roof problems, contact us right away! Affordable Roofing Systems is a reputable roofing contractor in Tampa Bay, Florida. We have been in the industry for more than 25 years!