Metal Roofing Colors and What to Consider

By Stacy Mellete
If you're looking to have a metal roofing replacement, you may find choosing which color goes best with your home exciting. However, the selection process can also be overwhelming, especially with the abundance of color choices available to you.
You'll also have to keep in mind that the color you choose will greatly affect the overall look and feel of your home. For best results, there are a few considerations you should remember.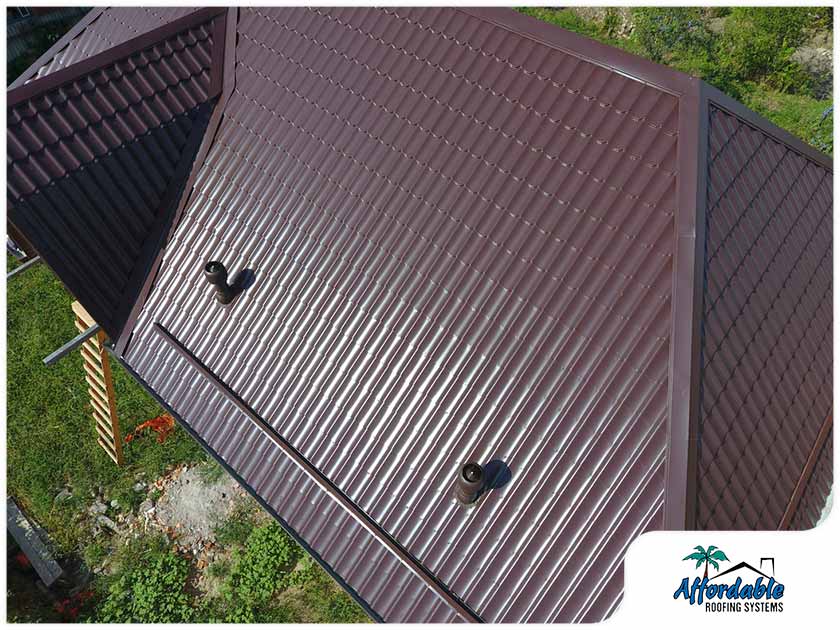 The Style of Your Home
The color you choose for your metal roof needs to complement your home's overall exterior design. We recommend picking a color based on all the elements of your home's exteriors, such as the color of the siding, doors, windows and even landscape.
When you take a look at different color samples, see what they look like during different times of the day to be sure of how the color will look at different hours.
The color of your metal roof won't fade for many years, so make sure to choose a color that will always make your home look visually appealing.
The Quality of Paint You Need
It's also important to choose a high quality paint for your metal roofing that offers both beauty and function. It needs to withstand most weather elements as well as look fresh and new for many years. Make sure to choose a paint that has been treated with a special acrylic resin that blocks ultraviolet light, which prevents premature fading, peeling, corrosion rust and water leakage.
You can also have different types of coatings and sealants applied as an additional protective layer to help keep your home's roof intact and functional for many years. The paint will last longer and protect the metal roof from sun rays, moisture and mildew.
When you're looking for a reliable roofing contractor Tampa FL, don't hesitate to hire Affordable Roofing Systems. Call us today at (813) 542-8462, or you can reach us online by filling out our contact form.
We serve St. Petersburg, Tampa and surrounding FL areas.