What Are the Types of Roofing Shingles?

Shingle is a popular roofing option in Tampa Bay for many reasons. Learn the different types of roofing shingles so you can make more informed decisions.
So you have decided to install roofing shingles for your home. That's great! But are you familiar with different types of roofing shingles? In today's blog post, we will discuss the available shingle materials in the Tampa Bay area. That should help you narrow down your list and choose the best roof shingles type for your home or property.
Keep in mind that your roofing system protects your most valuable investment-- your home! So avoid impulsive buying and do more extensive research! Read this guide to help you make more informed roofing decisions! Let's begin.
What is Asphalt Roofing?
When it comes to residential roofing, asphalt shingle is still on top of the list among homeowners. Known for their durability and versatility, asphalt shingles are also cost-efficient. That's why many residents in Tampa Bay prefer this roofing option. Asphalt shingle roofing systems have come a long way since the early 90s.
Today, asphalt roofing shingles come in various styles and colors, making it easier to mix and match the overall design of your home or property. Fiberglass and organic are the two most popular asphalt roofing materials.
Basic components of an asphalt shingle roofing system include the following:
Base mat
Underlayment
Ice and water barriers
Starter shingles
Hip and ridge
Ventilation system
Why Choose Asphalt Roofing Shingle
There are several reasons you should go for the asphalt shingle roof. However, keep in mind that it's still advisable to weigh your options. To help you make informed decisions, let's take a look at some of the pros and cons of asphalt shingles.
Advantages of Asphalt Roofing Shingles
From sheer beauty to affordability, asphalt shingle roofing gives you several benefits. Here are some of them:
1. Curb Appeal & Property Value
Manufacturers and roofing experts have made a lot of modifications to offer customers more design options, making it easier to complement your home. Installing an asphalt shingle roof can enhance your home's curb appeal and value.
Wide selection of colors and textures
Can mimic wood, cedar, slate and other styles
Very versatile (goes well with classic, contemporary and modern home designs)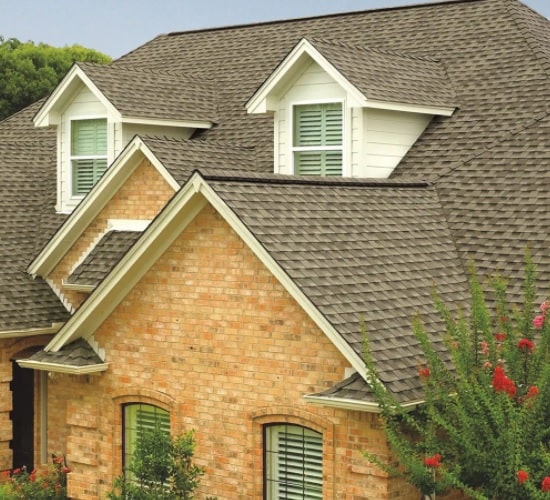 Check out elegant shingle roofing materials from GAF
Affordable Roofing's top color choices for asphalt shingle roofs include:
Charcoal
Hickory
Hunter green
Shakewood
Slate
Weatherwood
Barkwood
White
Birchwood
Driftwood
Sunset brick
For sovereign 3 tab shingles, here are the top color choices in Tampa, Florida:
White
Weathered gray
Silver lining
Sandrift
Russet red
Golden cedar
Cypress tan
Charcoal
Autumn brown
2. Affordability
Affordability is one of the main reasons many homeowners prefer asphalt shingles. Just be sure to hire a reputable local Tampa roofer. Check out their suppliers. As much as possible go for roofing companies that work with well-known shingle manufacturers, such as GAF and Owens Corning.
Cost-effective
Most roofing companies offer flexible payment options for shingles
More affordable than other roofing materials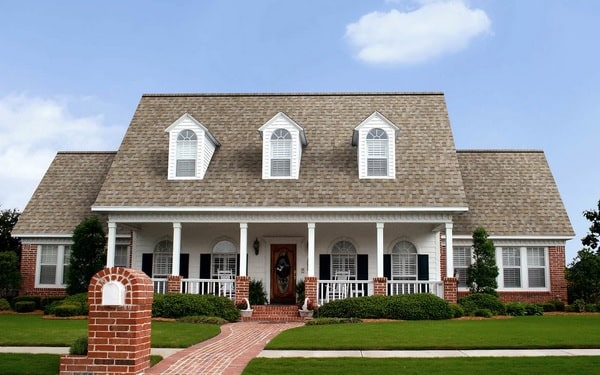 Check out this shingle roofing materials from Owens Corning
3. High Performance
For its price, asphalt shingle is definitely worth it! It's not as durable as metal roofing, but a properly installed and well-maintained asphalt shingle roofing system can last up to 25 years or even more!
Durable
Ideal weight
Excellent uplift and fire resistance
Usually comes with comprehensive product and installation warranties. (Check Affordable Roofing's GAF warranty)
4. Ease
Another advantage of asphalt is that it doesn't really require extensive labor. Unlike concrete tiles, stone-coated roofing and other materials, it is more lightweight-- making it much easier to install.
It is relatively easy to install
Low maintenance (easy to repair)
Does not  usually require additional structure to carry weight
Wide range of products available on the market
Disadvantages of Asphalt Roofing Shingles
Asphalt roofing can give you numerous benefits, but there are also some drawbacks you should take into consideration.
First, there are more durable roofing options available. If you are looking to invest in a longer-lasting roofing system, then it's best to go for metal roofing. Compared to asphalt, metal can last up to 50 years or even longer.
Hurricane or thunderstorms can be a concern for Tampa Bay homeowners and business property owners. Shingles may not be strong enough to withstand more severe weather conditions.
Common problems with asphalt roofs over time include curling shingles, raised shingles, cracks, wear and tear, and granule loss. Some homeowners have also had problems with mildew.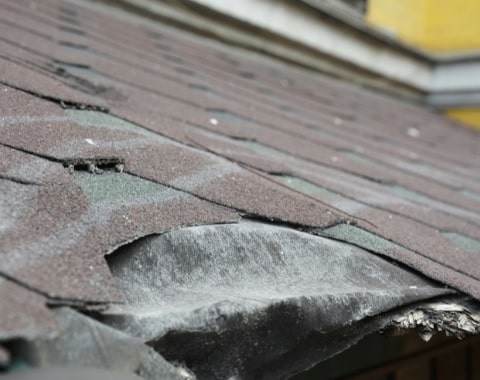 Other Types of Roofing Shingles
While asphalt remains the most popular roof shingle type, there are other shingle roof materials to choose from. Each material also has its own distinct properties. Carefully evaluate each type, so you can choose the best one for your home or property.
1. Clay Tile Shingles
If you're aiming for style, then consider installing clay tiles. This shingle material also comes in various shapes and colors. You will often see this type of roofing shingles on Spanish or Mediterranean home designs.
Advantages:
Environmentally-friendly
Provides good insulation
Ideal for subtropical climates
Visually appealing
Drawbacks:
Usually more expensive than other shingles
Heavier
Labor intensive
Not really ideal for cooler climates
Prone to cracks (requires more maintenance)
2. Wood Shingles
This type of shingles can provide your home with a classy and vintage look. However, take note that there are some restrictions when installing this material due to fire hazards and building codes.
Advantages:
Environmentally-friendly
Long-lasting
Energy-efficient
Drawbacks:
Requires more intensive installation process
Fire hazard (which means higher insurance rates)
Requires more maintenance
Vulnerable to mold and termites
3. Metal Shingle Roofing
Metal shingle roofing is probably one of the best "hybrids" to consider. However, it's not really for all structure types. Metal shingles are more ideal for steep or flat rooflines.
Advantages:
Longer-lasting (can last up to 50 years)
Can withstand high winds
Drawbacks:
Can be noisy in hail or rain
Requires more maintenance
More expensive than other shingles
4. Slate Shingles
Slate can also provide your home with a unique and striking appearance. However, you might need to deal with flashing problems in the future. Additionally, this type of shingles requires a more extensive installation process.
Advantages:
Durable and long-lasting
Weatherproof
Wide selection of color and design options
Drawbacks:
More expensive than other shingle types
Difficult to repair
Extensive installation process
Heavier than other materials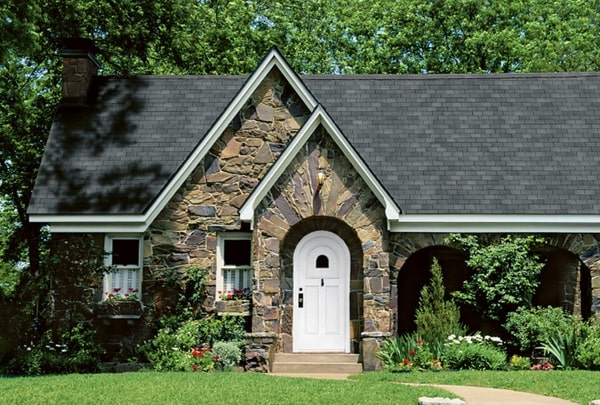 Roofing Shingle Cost
Since we have been talking about how cost effective shingle roofing is, let's review the current pricing of shingles. On average, shingle installation can range from $3,500 to $14,000, including the materials. Keep in mind that rates or fees may vary depending on the materials, slope type, structure size, warranty coverage and your roofer's credentials.
Check out this price guide below:
| | |
| --- | --- |
| Material | Avg. Price per Square Foot |
| Asphalt | $3 to $7 |
| Composite | $3 to $18 |
| Slate | $10 to $15 |
| Metal | $7 to $15 |
| Wood | $4 to $8 |
| Clay tiles | $7 to $26 |
Final Words
All in all, installing asphalt shingles can be a good decision. Considering its overall cost, it is definitely worth the price! Additionally, an asphalt shingle roofing system is also ideal in Tampa's  humid and subtropical climate. With proper maintenance, you can always expand the lifespan of your roof. Be sure to hire an experienced roofer in Tampa.
If you're still looking for a trusted roofing contractor, call Affordable Roofing Systems now for a free estimate!