The smell of Tar: Safety in Your Home During Tampa Roofing Work
Tar is a roofing material that is highly resistant to the sun's ultraviolet rays. It also protects your roof from wind and water. However, one major problem is the smell of tar during the application or curing process.
In this article, we'll discuss roofing tar's importance, its smell's short-term effects, and how to avoid odor problems. We will also answer some frequently asked questions related to roof tar odors.
Importance of Tar in Roofing Projects
Roofing tar is a thick, sticky substance designed to seal or repair damaged roofs. It's more often than not made of coal tar and petroleum byproducts. However, coal tar needs to be processed first to meet the standards for roofing use. In addition, most roofing tar is black in color. But manufacturers have created colors such as silver and white to suit lighter-colored roofs.
The primary purpose of roofing tar is to patch holes or cracks on flat or low-sloping roofs. Roofing tar is thin and malleable when hot and turns hard when cooled. This type of roof makes it unsuitable for sloping roofs as it can drip. And due to its waterproof properties, roofing tar can also be used as a sealant for vent pipes and other protrusions on the roof.
Short-Term Effects of The Smell of Tar
Tar is very useful in roofing projects. But one of its downsides is the toxic fumes it produces upon application. Breathing roof tar vapors might lead to the following short-term health effects:
Headaches
Fatigue
Coughing or Wheezing
Dizziness
Poor Appetite
Irritability
Mood Changes
Ways to Avoid Health Problems Related to the Smell of Tar During and After Roof Installation
Small children and people with respiratory problems such as allergies and asthma may be especially susceptible to the pungent odor produced by roofing tar. Here are some ways to prevent health problems related to tar smell during roofing shingles installation.
Hire Licensed, Experienced Contractors.
To save costs, some homeowners would resort to hiring questionable roofers who are not properly licensed. Since these contractors didn't even bother registering and operating their business correctly, they are much less likely to provide their clients with excellent service. And with how they handle things, they probably don't prioritize your family's health. So always hire licensed and experienced roofing contractors—it'll save you money and hassle in the long run.
Replace Old Shingles and Roofing Underlayment.
Old roofing shingles were often installed using formaldehyde-based glue. In high concentrations, formaldehyde and benzene are probably cancer-causing volatile organic compounds (VOC). The new generation underlayment is designed to reduce the risk of human exposure to noxious chemicals. Therefore, ensure that your roofer completely replaces old shingles and the remnants of old underlayment.
Leave Your Home During New Roof Installation.
Tar smell often occurs during the installation of a new roof. So the best way to avoid any possible health problems related to tar odors, especially those with respiratory conditions, is to leave the property during roof installation. The roof tar odors usually dissipate about two hours after application.
Make Sure Your Attic Is Properly Sealed and Vented.
Some underlayment products may produce a tar-like smell that can enter your house, especially during hot summer days. So prevent it from entering your home by sealing off your attic. At the same time, give your attic enough ventilation to remove the smell faster.
Keep Humidity Low.
Keep the humidity low to ensure that no roof tar odors stay in your home. In addition, a dehumidifier can help improve air quality and reduce any potential fumes residue.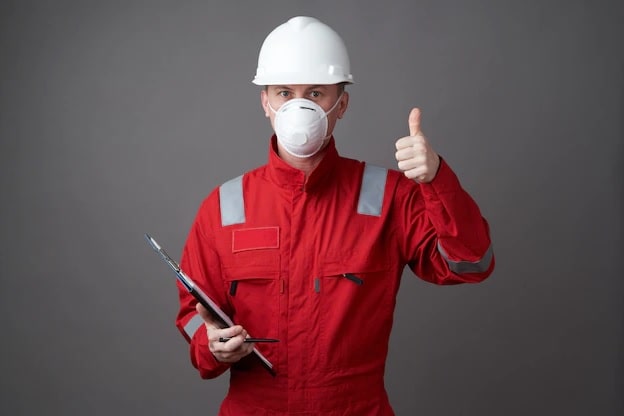 Frequently Asked Questions About Tar Smell
Here are some questions relating to roof tar odors generated during roofing projects.
Question: I smell roofing tar, my headaches, and I feel nauseated. Is this a short-term problem, or can it result in chronic health problems?
Exposure to roof tar odors can have some acute effects on you. However, this often resolves within a few hours after exposure to the smell has stopped. There are possible long-term health consequences for people with higher exposure to tar fumes. However, the levels inside your home during roofing projects are deficient.
Question: I smell roof tar odors. Does this mean I am over-exposed to a chemical?
No. Roofing tar has very low odor thresholds of sulfur compounds. That means that smelling tar odors does not mean over-exposure.
Question: I have asthma, bronchitis, and other lung problems. Can inhalation of roof tar odors aggravate my condition?
Yes. Like any other type of fumes, roof tar odors can affect building occupants with lung conditions. That's why it's advisable for people with asthma, bronchitis, and other lung problems to leave the premises to avoid breathing roof tar fumes.
Question: I am pregnant. Will the roof tar odors affect my baby?
Laboratory studies show no direct evidence of DNA changes in human fetal cells exposed to roof tar odors.
Nevertheless, if you experience respiratory or other symptoms, it's best to leave the area until the odor dissipates.
Hire A Licensed and Experienced Roofer For Your Roof Replacement
Exposure to roof tar odors can irritate the respiratory tract of some building occupants. Hiring a licensed and experienced roofer means that you'll have a proper roof installation where the tar smell doesn't stay in your house for too long. Work with an expert. Call Affordable Roofing Systems today by calling (813) 542 8462.