Is it Possible to Install Metal Roofing Over a Shingle Roof?

Yes, you can install a metal roof over existing asphalt shingles. As long as you meet all the requirements of your local building department, the shingles do not necessarily have to be removed before installing metal roofing.
That's the short answer to the question: can you install metal roofing over a shingle roof? However, just because you can doesn't mean that you should. Before deciding to go this route, there are several important factors to consider.  You probably have questions about the installation process, as well as the pros and cons of not removing your existing shingle roof. All of that and more will be answered in this article. Let's begin.
What does installation involve?
Before any installation, your roof will need to be checked for any major problems. Any major problems will have to be fixed before installing a metal roof over asphalt shingles. Such problems include:
Leaks
Structural weaknesses
Rotted wood deck
Cracked or broken shingles
Once these issues have been resolved, installation can begin. Each roofing contractor will have their own way of doing things. Talk with your contractor if you are concerned about their methods.
For this type of installation, a new underlayment will sometimes be installed before working on the metal roof. After this, the metal roof can be installed. Most often, furring strips will be used to secure the new roofing to the shingles.
Once the roofing is on, edging will be installed to bring it all together.
To learn more about our installation process for metal roofing, Tampa residents can contact Affordable Roofing Systems at (813) 542 8462.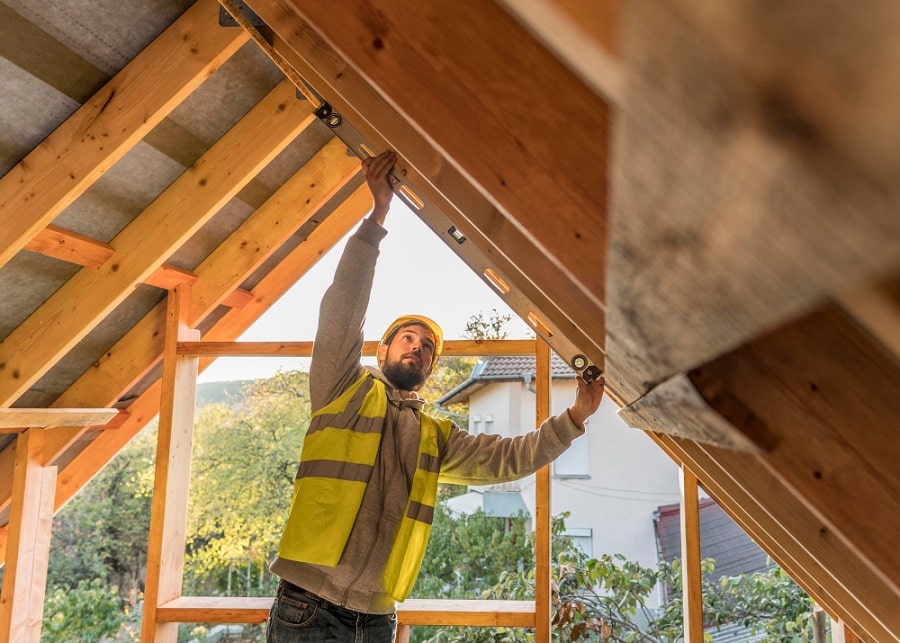 Advantages of installing a metal roof over existing shingles
A new metal roof installed correctly over an existing shingle roof can provide many benefits. Some advantages include:
Improved durability
An extra layer of defense
Improved cooling efficiency
Additional insulation
Lower labor costs
Reduced installation time
With proper care, metal roofs will last much longer than shingle roofs. Metal roofing will last upwards of 50 years if properly maintained. Installing metal over shingle roofing will not only provide that longer life span, but also improve the lifespan of the shingles, which will be shielded from the elements.
This durability will also protect your home as an added layer in addition to your shingles. Metal panels are hail, rain, sun, and in general storm-resistant. However, even if it happens to leak, you will still have the shingles as well.
Best of all, this roof will reflect heat instead of absorbing it. Your shingle roof does not reflect as much heat as metal will. By reflecting heat, it will save you money in the long run on cooling your home.
The biggest bonus comes from not removing the current roof. There is less labor involved when you don't tear up the previous roof. Installing metal over shingles means less mess and less work. This keeps costs low for you.
While contractors only go as fast as is safe, they can save a lot of time by not removing the old roof. This will have the process done quickly, so your house doesn't look like a construction zone for as long.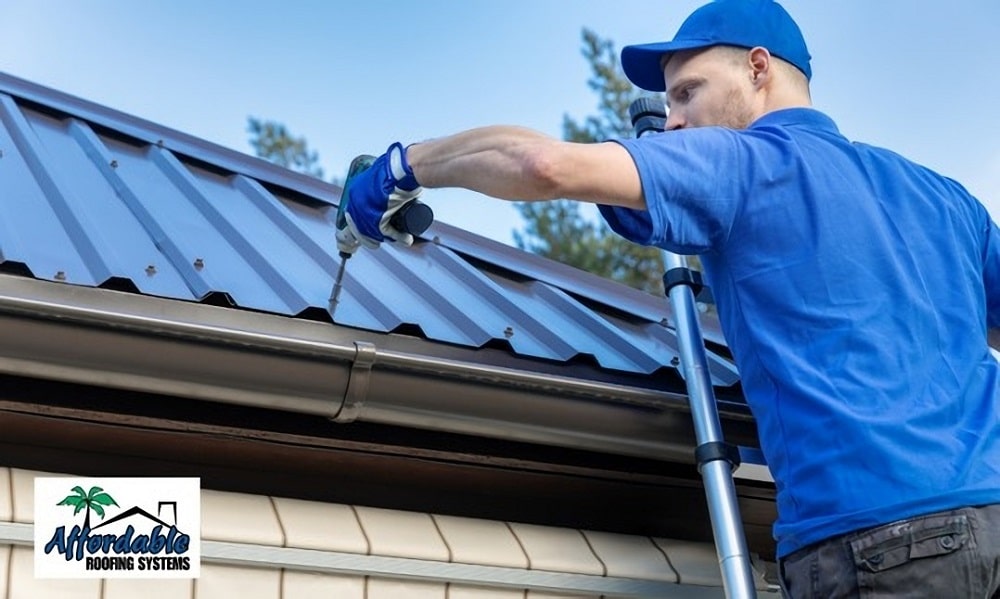 Disadvantages of not completely removing existing shingles
As mentioned above, there are tradeoffs involved in any decision. There are a few downsides involved with leaving the old shingles in place. They include:
Difficulty checking the framework and deck
Having to replace your new metal roof due to undetected deck damage
Condensation/Moisture problems
Damaged shingles may affect new roof
Restricted by some local building codes
May limit or void manufacturers' warranty
Putting aside the costs, one of the benefits of removing the old roof is that it allows contractors to evaluate the condition of the roof framework. There are ways to check without removing the roof, but they are not always as reliable as looking at it directly.
When installing a metal roof over shingles there is little chance to do any direct evaluation. Skillful roofing contractors are more practiced at evaluating your Tampa roof no matter the condition.
Be sure that your contractor carefully inspects and addresses any existing damage to your roof or shingles before adding a new metal roof. Ask how their installation will address and prevent issues with condensation. Be sure you understand how this type of installation affects the warranty on your new metal roof, as some manufacturers may limit or void warranty coverage in these situations.
Affordable Roofing is your local Tampa roofing expert. Our experienced roofers will answer all your questions and ensure your roof is done right to prevent or mitigate the issues mentioned above. Contact Affordable Roofing at (813) 542 8462 for more information or a free estimate.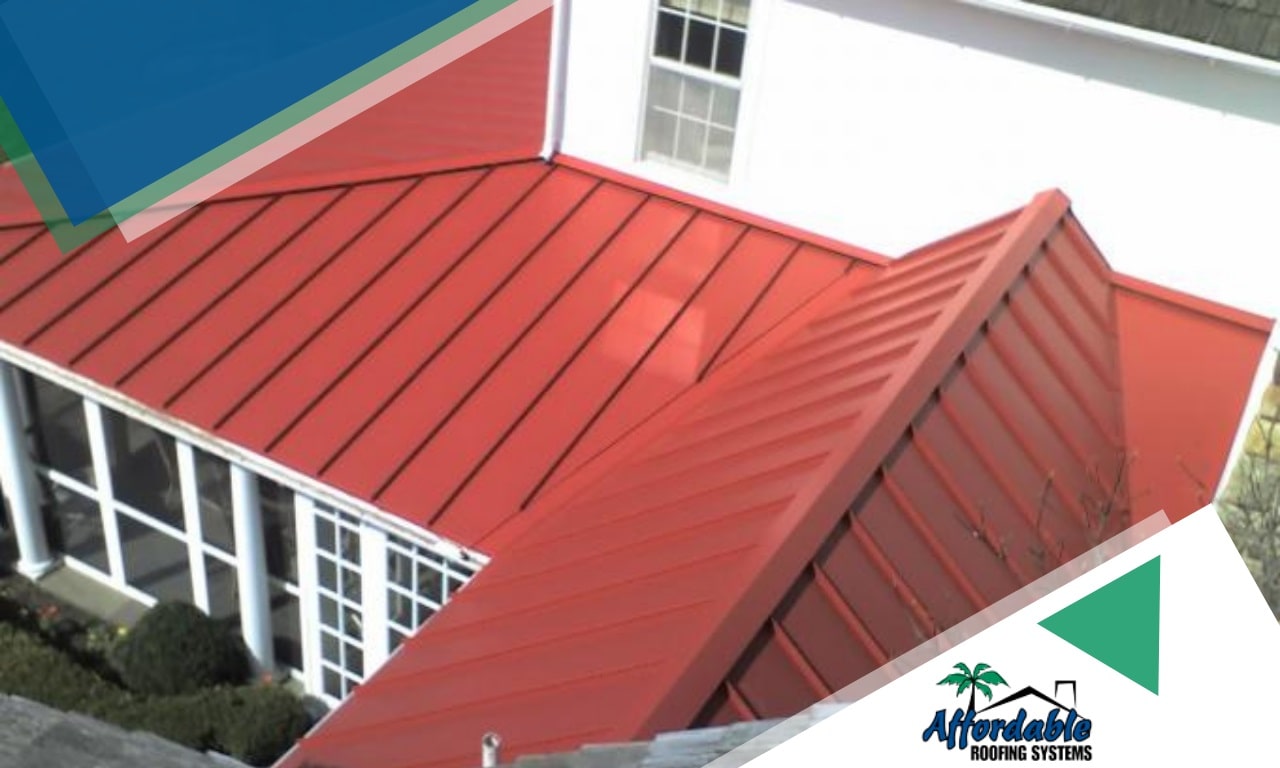 How to deal with condensation
Your new metal roof will gather condensation if there are air pockets directly under the metal.
Condensation on your metal roof can be dealt with using a moisture barrier. This can take the form of new underlayment in many cases. Anything that prevents condensation from collecting on the metal roof.
Luckily, if this occurs it won't leak into your house as you still have the shingle roof underneath. It should still be dealt with since it can reduce the life span of your metal roof.
Is metal roofing worth the cost?
This really depends on how long term you're thinking. In the short term, shingle roofs are cheaper than metal. However, that changes as you consider longer periods of time.
Metal roofs will last much longer than shingles. That alone improves the value of the metal roof. The fewer replacements you make, the more it saves you. This also applies to the durability of your roof. You will save money on repairs with metal.
Additionally, metal roofing will save you money on cooling your home. It may not be much per year, but these things add up over time.
If you aren't planning on living in your house very long, then go with shingles. However, if you plan on living there for a long time, metal roofing will be the best choice you can make.
All of the benefits of metal roofing apply whether installed on their own or over shingle roofing.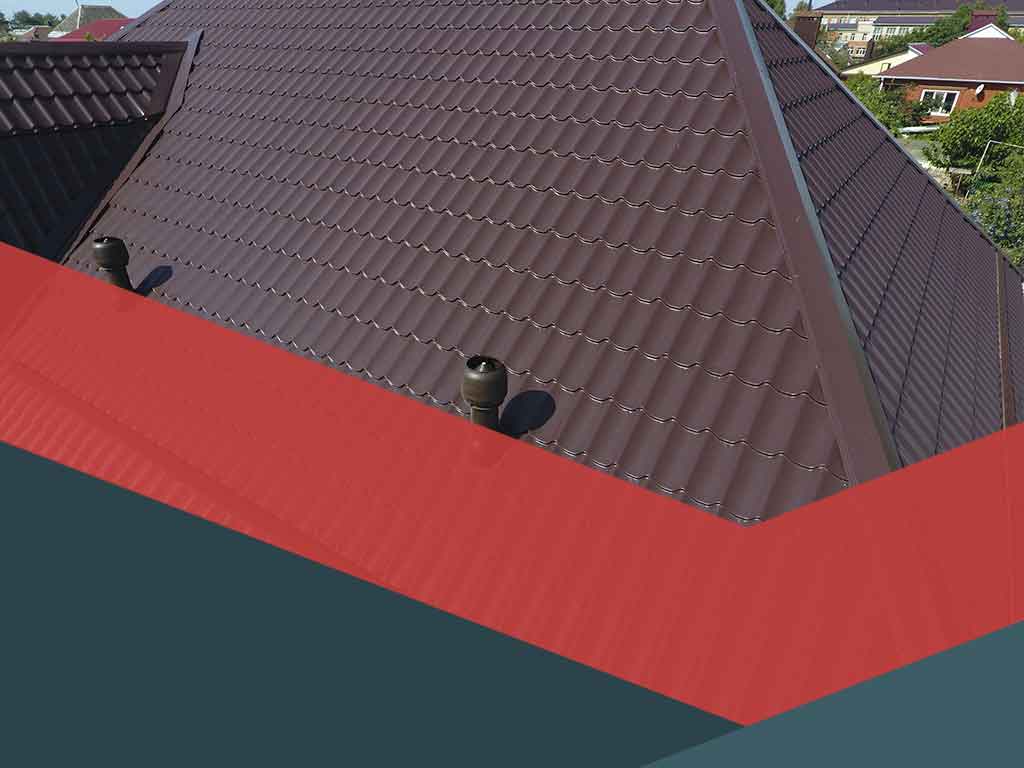 Frequently Asked Questions
Now that the general questions have been covered let's go over the more specific ones that people frequently ask.
Can you install metal roofing over a shingle roof without furring strips?
It is not recommended to install metal roofing over shingles without furring strips. The thermal expansion and contraction of the metal will rub against the shingle granules and the metal will corrode from the underside. The gaps introduced by furring strips also allow air venting which can reduce moisture.
Can a metal roof go over 3 layers of shingles?
This is highly dependent on your area. Certain building codes will only allow you to install metal roofing over one layer of shingles. In most cases code does not allow more than one layer. Be sure to check your local building codes to find out, or work with a reputable roofing pro.
Can you put metal roofing directly on plywood?
It is always best to put down an underlayment and a slip sheet before installing metal roofing on plywood. This extra barrier will protect the plywood from the metal roof.
Without the extra barrier, the wood can wear out. It will be more likely to leak as well as build up moisture on the metal roof.
How long will a 29 gauge metal roof last?
Since 29 gauge is on the thinner end of metal roofing you can expect it to wear out sooner than 24 or 26 gauge. Also the thinner the metal the more likely will buckle with temperature changes.